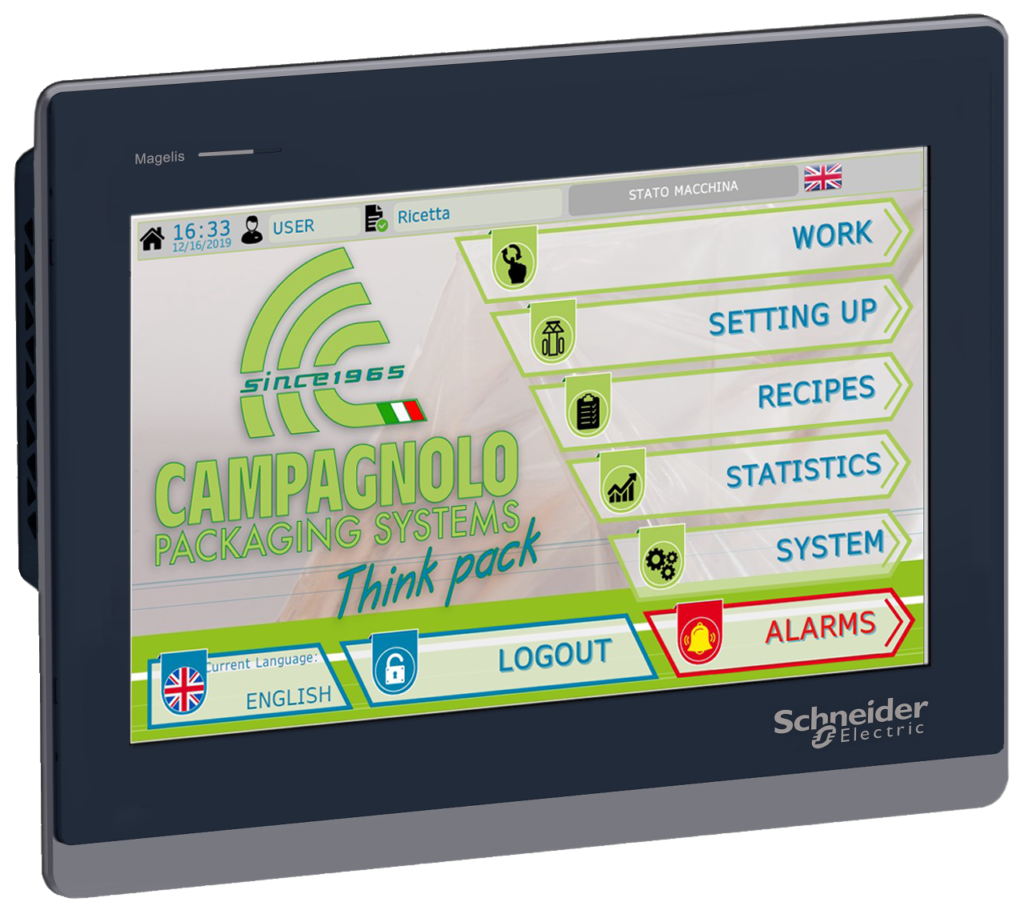 New HMI (Human-Machine-Interface) for all the VFFS machines of CAMPAGNOLO PACKAGING SYSTEMS.
Colour touch screen from 10" for the C95 Series (ver. 2020) and TITAN;
Colour touch screen from 7" for the C45 Series and for the C35i, C30 e C2p
models.
Producer: Schneider Electric
.
 MAIN ADVANTAGES:
Intuitive and attractive graphic (also with the aid of images), which facilitates the introduction and visualization of the parameters.

Wide range of communication ports (USB, Serial and 2 Ethernet ports) which allows data exchange with the surrounding environment (for Industry 4.0) and
Tele-assistance.

All the machine functions are easily managed through this terminal and it is possible to store more than 100 "recipes".